IMEI stands for International Mobile Equipment Identity or IMEI for short. IMEI is basically a unique identifier to your iPhone as each mobile phone has a unique IMEI number. It is embedded during the manufacturing phase of your iPhone. IMEI number is very useful to identify clone mobile phone as well as tracking your lost iPhone. By using the IMEI number, the operator can know or block that phone from using a certain network. Read here on how to track phone using IMEI. IMEI number can also be used for unlocking purposes as well as insurance purposes. So, how do you find your IMEI numbers? Here are 3 ways that you can quickly find your IMEI numbers.



1. Find IMEI numbers using Keypad
One of the way you can obtain your IMEI numbers is by using your keypad. Here are the steps.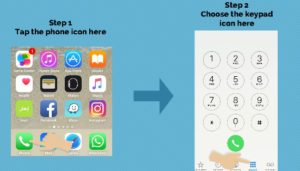 Step 1
Open your iPhone and tap the 'phone' icon below
Step 2
Choose the keypad mode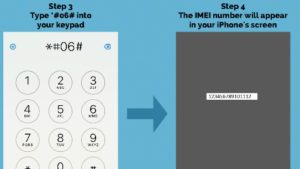 Step 3
Type *#06# on your keypad
Step 4
The IMEI numbers of your mobile phone will then appear in your iPhone's screen.



2. Find IMEI numbers at your General settings
Another way to find your phone's IMEI numbers is by finding it at the general settings menu in your iPhone. Here are the steps.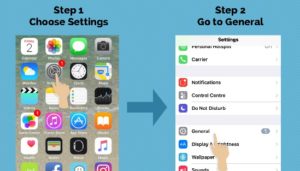 Step 1
Go to Settings
Step 2
Once in the Settings, go to General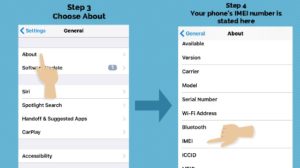 Step 3
In the General mode, tap at the 'About'
Step 4
There will be a list of details and numbers for your iPhone. Scroll down and you will see the IMEI category together with the numbers at the right side.
3. Find IMEI numbers at the back of your iPhone
And, finally the quickest way to find your IMEI numbers even without opening your iPhone, is by looking at the back cover of your iPhone. You can easily check the IMEI number printed at the low centre back of your iPhone.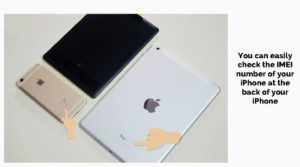 Bonus tips:-
But what happens if you just lost your iPhone and you did not manage to check your IMEI numbers using these 3 ways? Luckily, Apple have also included your mobile phone's IMEI at the box packaging of your iPhone. Try looking at the back of the original box packaging and the IMEI numbers are printed there. Read more here on how to find your IMEI numbers after you lost your phone.
So, there you have it. The 3 ways on how to find IMEI numbers on your iPhone. Read also here on the top 3 ways to track your iPhone.