The term GPS have become a synonymous with our life and many people now are carrying one or two gadgets that have GPS enabled. GPS stands for Global Positioning System and it is one of the key component in tracking your phone's position. This function have become a pre-requisite to any smartphones available in the market. However, manufacturers and developers will give the option to users to either turn on or turn of GPS on the phone. The GPS function have also become the key backbone for many apps that is being developed for the smartphones.



The GPS function is normally embedded as a default in many of the smartphones available in the market. GPS is basically a technology that uses space-based satellite navigation system that will allow information such as location to be distributed and accessible by a GPS receiver. Almost all smartphones are equipped with a GPS receiver and therefore allows it to receive information on location from the satellite. However, some user probably wants to protect some of its privacy and therefore it is best sometimes to disable the GPS. So, how you can disable a GPS in your smartphones.
Depends on the settings of your phones, normally the function to turn on or off the GPS is located in the settings of your smartphones. If you are using iPhone, the best way to disabled or enabled the GPS locator is by following this step:-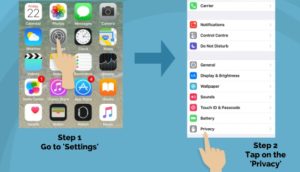 Step 1
Open the iPhone's setting
Step 2
Look at privacy section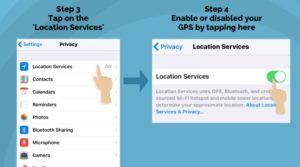 Step 3
Tap the 'Location Services' and turn off the location services.



By turning the location services off, you will not be able to track your phone using the "Find My Iphone". You can also turn off the GPS locator on each of the individual apps. If you are using Android, the similar function can be found by opening settings and then choose location and then uncheck the GPS satellite. This will turn off the function of GPS in your android phones. But by disabling your GPS settings, you will not be able to use apps that relies on GPS such as navigation apps.
Related Posts via Taxonomies