Devices nowadays are interconnected with the internet far more than before. People nowadays are also wanting the ability to track the phone using Internet. With people now having more and more gadgets that they own, it is highly likely that these devices use some of internets cloud services. If you linked your smartphones with the Gmail app, it is possible for you to track down your phone if it got stolen or lost. This is because when the smartphones are being accessed through the internet, the Gmail app will detect the IP address and therefore you can use that information to roughly estimate where your devices located at are.



All you need to do is to log on to security.google.com. Once logged in you need to go to under accounts Security Recent Activity. There you will not just find related activities in relation to your Gmail but also other recent activity for all Google products that you have subscribed. So, if in case that your phone or even your laptop is stolen, whenever the phone or your mobile devices is connected to the internet, these google products will automatically trace the IP address of the internet connection that the devices used.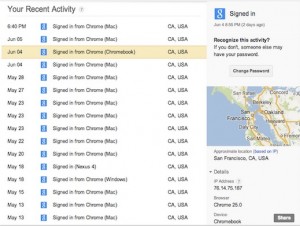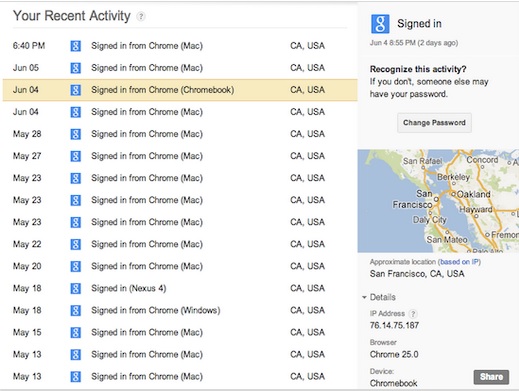 (source: security.google.com)
Other possible application to trace back your stolen devices is by using Dropbox. However, as this post is being published, they can only detect the IP address of your laptop only and not your cell phones. However, the same concept used and that is to detect back your lost devices by checking on the last IP registered. If you set the pictures to be automatically sync with your device, it would also help greatly if your phone has been stolen. If the thief does not wipe all the apps, and he or she start taking pictures, immediately you can see the pictures updated in your Dropbox. This will help you to some clue to where are the whereabouts of your phones and devices.



Related Posts via Taxonomies